General Capitol Complex News August 2, 2019
rsevers
JOIN US: August 6, 2019 – 3rd Annual Business Expo at the Bullock Museum
The Texas Facilities Commission (TFC) and Texas State University Small Business Development Center (SBDC) invite construction contractors and vendors to join us at our free business expo. This event is educational and networking platform to review the latest developments of the Texas Capitol Complex project. We will also discuss how to tap into the $1.7 billion (combination of the 84th & 86th legislative appropriations) construction budget. All attendees will have the opportunity to meet with key stakeholders from government agencies, universities, architects, engineers and general contractors. Click here to RSVP.
LUNA Awards 2019 – For Women in Construction
TFC is proud to bring THE LUNA AWARDS to Austin. These awards celebrate the achievements of women in construction, women-owned businesses and business advocates who demonstrate a vision that encourages, promotes, and develops women at all levels in the construction, architecture and engineering industries.
The Austin Luna Awards and Reception will be held on Thursday, September 5, 2019 from 3:30 – 6:00 PM at Austin's new event center: Trinity Hall located in the heart of downtown at: 311 East 5th St. Austin, TX 78701.
Join us to meet an elite mix of industry professionals at this special networking reception. Guests will enjoy appetizers and beverages as you make valuable business contacts. Register here.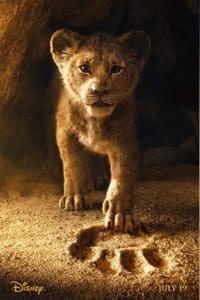 Bullock Museum – The King has returned . . . The Lion King is now showing at the IMAX. Beat the heat and the crowds and escape to Pride Rock and another exciting Disney adventure. Screens daily through August 8th. Visit the museum's website for the full summer calendar of exhibits, films and events or subscribe to The Bullock Museum newsletter here.
Blanton Museum of Art – "Mapping Memory: Space and History in 16th century Mexico." Exactly 500 years ago, in August of 1519, an expedition led by the Spanish explorer Hernando Cortés began marching inland into Mexican territory. Just two years later, what today is Mexico City fell to an ethnically diverse army composed of both Spanish and local peoples from other cities, starting a long period of European colonization. This exhibition aims to expand our perspective on these events by featuring a selection of maps, known as Mapas de las Relaciones Geográficas, created by Indigenous artists around 1580. These unique documents show some of the visual strategies used by native communities for the endurance and perseverance of their cultures throughout the so-called colonial period and well beyond. This interesting exhibit closes August 25th.
Be sure to use the crosswalk closest to the Blanton Café and across from the Bullock Museum for your safe passage over MLK Blvd. For more Blanton news, subscribe to their newsletter here.
Waller Creek Conservancy – This one is for 'curious couch potatoes' who prefer a cyber tour this month. Visit the Waterloo Park E-Tour: The Kitty King Powell Lawn & Family Pavilion at the park. The actual park opens next year, and in the meantime, you can tour the plans for the park through a series of vision boards and photography from behind the scenes. Take the E-Tour here and follow all the events at the Waller Creek Conservancy here.