General Capitol Complex News
rsevers
SAVE THE DATE: August 6, 2019 – 3rd Annual Business Expo at the Bullock Museum
The Texas Facilities Commission (TFC) and Texas State University Small Business Development Center (SBDC) invite construction contractors and vendors to join us at our free business expo. This event is an educational and networking platform to review the latest developments of the Texas Capitol Complex project. We will also discuss how to tap into the $1.7 billion (combination of the 84th & 86th legislative appropriations) construction budget. All attendees will have the opportunity to meet with key stakeholders from government agencies, universities, architects, engineers and general contractors. Click here to RSVP.
LUNA Awards 2019 – For Women in Construction
The Luna Awards celebrate the achievements of women in construction, women-owned businesses and business advocates who demonstrate a vision that encourages, promotes, and develops women at all levels in the construction, architecture and engineering industries. The Luna Awards are awarded through a competitive juried process and are selected from a diverse body of submitted nominee packets.
The Regional Hispanic Contractors Association will host four LUNA Awards Ceremonies in Texas awarding four (4) awards in each city leading up to the Annual LUNA Awards Luncheon and RHCA Women's Conference in Dallas/Fort Worth.
The Austin Luna Awards and Reception will be held on Thursday, September 5, 2019 from 3:30 – 6:00 PM at Austin's new event center: Trinity Hall located in the heart of downtown at: 311 East 5th St. Austin, TX 78701.
Here you will meet an elite mix of industry professionals for a special networking reception. Guests will enjoy an arrangement of hors d'oeuvres and beverages, as well as a complimentary wine bar. Register here.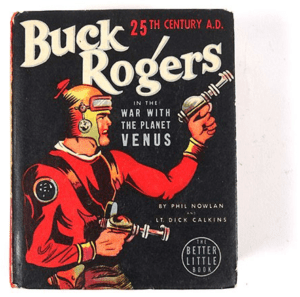 Bullock Museum – Are you looking for a far-out adventure? Visit the Cowboy in Space and Fantastic Worlds exhibit at the Bullock this month. Take a journey through the history of Westerns in Science Fiction, listen to your favorite Space Cowboy songs or hear early Western and Science Fiction radio programs – or just stay cool at the IMAX. Visit the museum's website for the summer calendar of exhibits, films and events or subscribe to The Bullock Museum newsletter here.
Blanton Museum of Art – "This is the Day" by Jeffery Gibson is a vibrant, celebratory exhibition in which the artist brings together his Choctaw and Cherokee heritage and a diverse artistic and cultural influences in 50 works of three-dimensional art. Make plans to see this exhibit during a 'Friday Late Till 8′ at the Blanton every Friday through July 26th. Spend the evening with live music and interesting presentations. Be sure to use the crosswalk closest to the Blanton Café and across from the Bullock Museum for your safe passage over MLK Blvd. For more Blanton news, subscribe to their newsletter here.