TOUR STOP 4:
GEORGE H. W. BUSH STATE OFFICE BUILDING
General Contractor: Flintco
Duration: August 2019 – February 2022
Page content courtesy of Flintco
The 14-story, 1.25 million SF, George H. W. Bush State Office Building at 1801 Congress Avenue, which includes 603,000 SF of Office and 1,665 parking spaces above ground and below grade, stands at the gateway to the reimagined Texas Capitol Complex. This transformation of the seat of Texas Government includes a pedestrian mall with five levels of underground parking, rivaling the National Mall in its grandeur, size, and amenities. Situated within the emerging Museum District in the heart of Austin, the building delivers captivating views and a modern design of glass and Texas pink granite.
More than 20 State agencies will be tenants for this flagship building. Texans, tourists, and State employees will enjoy many contemporary amenities, including a cultural venue, an outdoor performance amphitheater for live music and entertainment, as well as a gift shop and café. Welcome to the future of Texas!

WE ARE TOPPED OUT!
The legacy of the 41st President of the United States was celebrated recently at the topping out of the George H. W. Bush State Office Building at 1801 Congress Avenue in Austin. More than 300 people attended, including construction crews and Commissioners from the Texas Facilities Commission (TFC), which manages real estate assets for the State of Texas. The event featured remarks by Texas Land Commissioner George P. Bush, the grandson of the building's namesake. As a twist to the traditional topping out program, which included a barbecue lunch and door prizes for the crews, attendees were invited to sign a banner that was secured inside a time capsule along with their business cards. The time capsule will be placed in a prominent location behind a wall in the building lobby and identified by a plaque with instructions for it to be opened 100 years from the date of the event – May 7, 2121.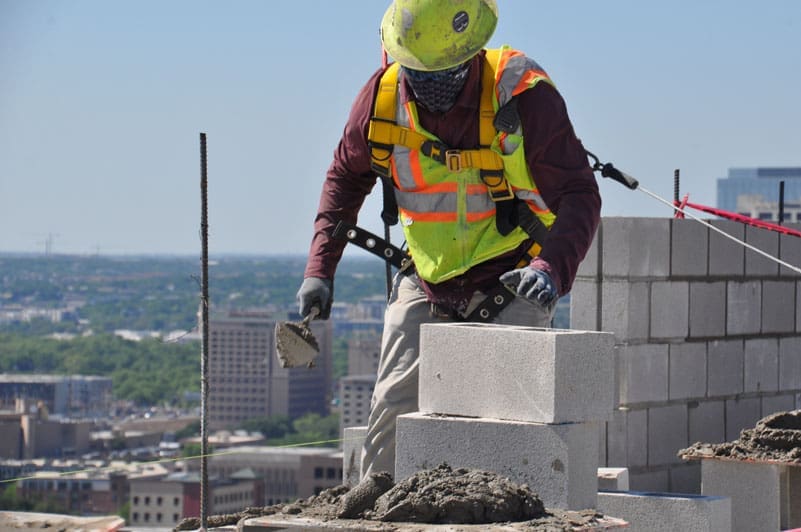 Click the image above to view photos of the Topping Out Celebration
WE HAVE MADE A LOT OF PROGRESS
The enormous task of constructing the Capitol Complex Project requires teamwork, coordination and communication among all the packages, the prime contractors and subcontractors. In the podcast to the right, the engineer, architects and project managers for 1801 Congress discuss communication and coordination for the success of the project.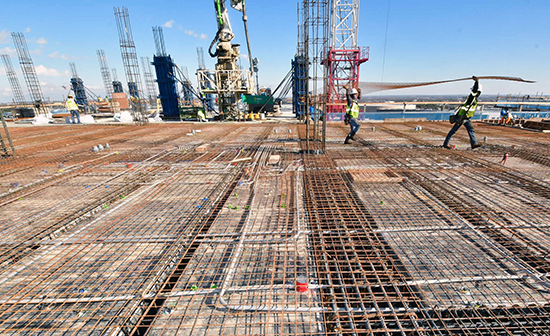 Level 12–January 22, 2021. Image: Multivista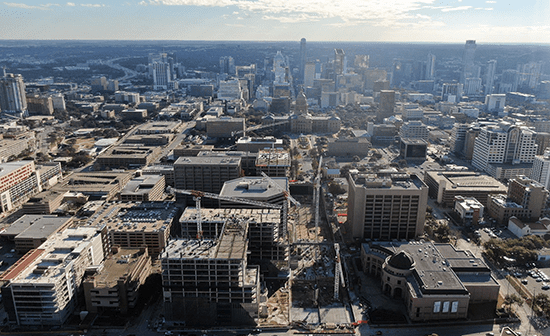 South View–January 22, 2021. Image: Multivista
1801 Parking Garage Topping Out - September 2020
In September during National Construction Safety Week 2020, crews everywhere across the U.S., including at the Capitol Complex in Austin, recognized and shared construction safety best practices. At 1801 Congress Avenue, Flintco took time to celebrate the dedication of the hundreds of crew members on site with a "topping out" event following the completion of the parking garage as the project transitioned to the construction of the office floors for the 14-story George H.W. Bush Building.
WE ARE PROUD TO BE PART OF THIS HISTORIC JOURNEY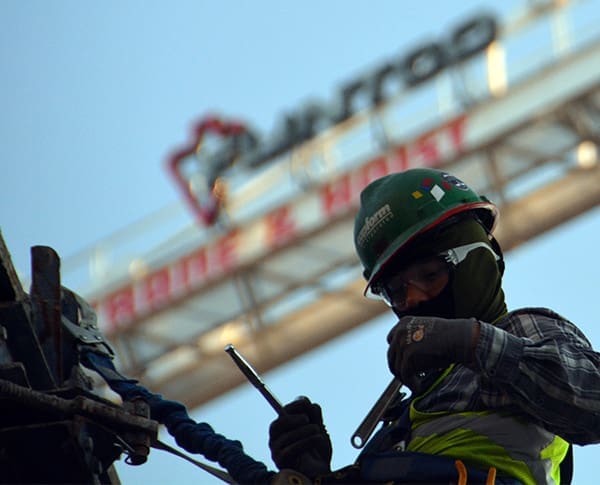 1801 Congress Avenue is the flagship of the reimagined Capitol Complex.